Be the change you want to see
Staff member
Admin
V.I.P Member
I've recently had a question about discussions around books in the "
Asperger's & Autism Books
" area.
This area doesn't allow you to start new conversations there directly. Instead, you need to create a new "Resource" which people can have a conversation around.
How to create a new Resource?
If you'd like to create a new resource, you need to go to the "Resources" menu item at the top.
In the top right hand of the page, there will be an option to "Add Resource".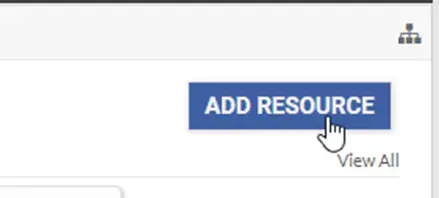 As there are multiple types of resources that you can create, you are now asked to specify the category of resource you would like to make. In my case, I'm creating one for a Book.
You now are provided with a page that allows you to specify details around the resource.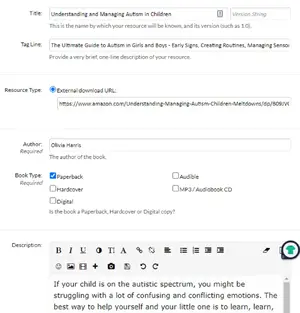 I feel it looks better when you can see the cover so let's make sure we select to "Upload resource icon."
When you click on save, the forum will create the new Resource for the book you've selected. If you tick the "Upload resource icon, " it will ask you to upload the cover image for the resource.
You now have your shiny new resource for the book. There are a couple of tabs that you can click on, including "Discussion", which will take you to the new thread related to this book.

You can also get to the discussion area by going back to the "
Asperger's & Autism Books
" area and seeing your new thread.

Moderation
New resources may go through a moderation process to avoid the site getting filled with huge amounts of spam. If they aren't up to the necessary standard, duplicate an existing resource, or are deemed unsuitable, they won't be published.
I hope that this helps everyone.