Welcome to Autism Forums, a friendly forum to discuss Aspergers Syndrome, Autism, High Functioning Autism and related conditions.

Your voice is missing!

You will need to

register

to get access to the following site features:

Reply to discussions and create your own threads.
Our modern chat room. No add-ons or extensions required, just login and start chatting!
Private Member only forums for more serious discussions that you may wish to not have guests or search engines access to.
Your very own blog. Write about anything you like on your own individual blog.

We hope to see you as a part of our community soon! Please also check us out @ https://www.twitter.com/aspiescentral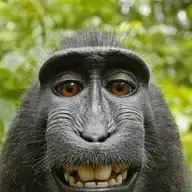 Post Ratings
| | Received: | Given: |
| --- | --- | --- |
| | 149 | 22 |
| | 13 | 5 |
| | 8 | 2 |
| | 0 | 0 |
| | 0 | 1 |
| | 2 | 0 |
| | 1 | 0 |
| | 1 | 1 |
| | 0 | 0 |
Gender:

Male

Location:

Occupation:

jobless scrub
Loading...

Loading...

About

Gender:

Male

Location:

Occupation:

jobless scrub

Diagnosis Status:

Aspergers Syndrome - Officially Diagnosed

mad as a box of frogs.

i finally figured out why i buy random things... i have adventure game logic. every random innocuous thing i buy ends up being useful not long afterwards for reasons i cant predict.

my family have taken it in stride ofcourse and now come to me if they need something random...problem is i normally have what they're looking for

gemstones, medival weapons and armor, books, woodcarving, chainmaille jewellry

Interact

Loading...

Loading...

Loading...