Welcome to Autism Forums, a friendly forum to discuss Aspergers Syndrome, Autism, High Functioning Autism and related conditions.

Your voice is missing!

You will need to

register

to get access to the following site features:

Reply to discussions and create your own threads.
Our modern chat room. No add-ons or extensions required, just login and start chatting!
Private Member only forums for more serious discussions that you may wish to not have guests or search engines access to.
Your very own blog. Write about anything you like on your own individual blog.

We hope to see you as a part of our community soon! Please also check us out @ https://www.twitter.com/aspiescentral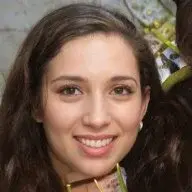 Post Ratings
| | Received: | Given: |
| --- | --- | --- |
| | 0 | 0 |
| | 0 | 0 |
| | 0 | 0 |
| | 0 | 0 |
| | 0 | 0 |
| | 0 | 0 |
| | 0 | 0 |
| | 0 | 0 |
| | 0 | 0 |
Tctcl
New Member
Tctcl was last seen:

Oct 29, 2021
Loading...

Loading...

About

Diagnosis Status:

Autism (classic) - Officially Diagnosed

Enable Politics Forum:

I was diagnosed with autism at the age of 5, having not yet spoken a single word... despite having a lot to say. When I was as young as 7 when I first began to feel attracted to guys. I was 13 when my older sister caught me wearing one of her dresses and her makeup. She didn't tell on me. She helped me do my makeup correctly. I was 17 when I came out to my parents (I have two moms) about my gender dysphoria and homosexuality. They were very supportive and paid for my gender counseling, something which was hard to get back then. I am now 24 and have successfully transitioned. Unfortunately, last year I began developing schizophrenia. I fear it is not long until I am a completely different person, unable to differentiate between reality and my delusions. That's part of why I made this account. I want to leave something behind before I die.
Here's a picture of me in 2020:

You can contact me on this page, or on discord at Tctcl#9241 (579053359949152298)

Love kitten XOXO <3

Interact

Loading...

Loading...