Welcome to Autism Forums, a friendly forum to discuss Aspergers Syndrome, Autism, High Functioning Autism and related conditions.

Your voice is missing!

You will need to

register

to get access to the following site features:

Reply to discussions and create your own threads.
Our modern chat room. No add-ons or extensions required, just login and start chatting!
Private Member only forums for more serious discussions that you may wish to not have guests or search engines access to.
Your very own blog. Write about anything you like on your own individual blog.

We hope to see you as a part of our community soon! Please also check us out @ https://www.twitter.com/aspiescentral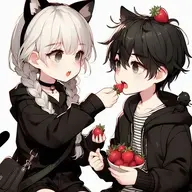 Post Ratings
| | Received: | Given: |
| --- | --- | --- |
| | 629 | 894 |
| | 239 | 343 |
| | 177 | 354 |
| | 61 | 135 |
| | 68 | 129 |
| | 194 | 447 |
| | 33 | 49 |
| | 10 | 46 |
| | 22 | 47 |
Gender:

Female

Birthday:

Mar 1, 1991

(Age: 31)
Loading...

Loading...

About

Gender:

Female

Birthday:

Mar 1, 1991 (Age: 31)

Diagnosis Status:

Aspergers Syndrome - Self Diagnosed

Enable Politics Forum:

Hello there! I'm from Central Europe, I have an interest in autism and I love talking to different people as well as reading and discussing about their stories.

I can relate very well to the social aspect of autism as I've been outcasted and felt I couldn't make friends, I didn't need or was interested in making friends since elementary, am an indoor person, extremely silent in real life even when I'm highly required not to be and would have benefits or good grades if I would be, I am also an introvert, awkward, anxious and very shy in public as well as having a strong preference to work alone and undisturbed. I don't get what's so important about saying hi to relatives when going to their house and often forget to say it, but I do say hi to their dog by petting him first thing when I arrive. Aunt gets upset when I don't. I used to have an obsession with dogs in childhood and would always draw/paint them in art class, often get scolded about it and told to try something else.

I enjoy being supportive and having entertaining and enlightening conversations, although I might not be in theme with most books and games or a good support for some autistics although I try.

Whaa-? Since you're still reading I'm going to tell you a bit more about my relation to autism. I have been in a long distance relationship with two people with HFA (being the multiple interests type, not Asperger's) who have been a wonderful as well as difficult experience, there have been misunderstandings and times one was irritated with me for what I thought to be "no reason," I felt inferior from a smarts point of view because he would get angry with "dumb people" generally and I was unable to please and comfort him (he had high requirements for what he disliked but didn't know what he needed and wanted). We made some progress through communication and time and patience helped him open up and us both learn. Sadly he didn't love me and kept hurting me and lying so I had to leave.

The first HFA I dated introduced me to autism. The talks we had sparked an interest about the mind and unique nature of Low Latent Inhibition bearers. Ever since that event took place, I started discovering friends with autism whom I didn't know were autistic and have made new autistic best friends. I wasn't able to rely on all of them but I like some very much and hold them as high as best friends. The fact they're autistic as a first thing to know gives me comfort and safety, I trusted my ex a lot so she made a very significant impression compared to the rest of the people I met/dated. I'm now a bit obsessed about auties, yet can also be a little uneasy about them, I mostly don't know how to react.

I score high enough on all ASD tests to be on the spectrum (check out my media), but I don't have SPD except aversion to some real life touch from people I don't have an emotional connection with, some fabrics and especially labels, water in my eyes, hot (peppery) foods, sweet smells when I'm eating salty foods. When my clothes aren't sitting well on me, I need to make them sit well on my skin because they bother me.

I'm also clumsy with movement and body posture. I often bump my legs/feet into things, you could say I have two left feet and I'm not good at keypress-as-indicated games. I get laughed at for looks, posture, behavior and speaking weird things almost all the time since elementary. I shower with goggles due to my eyes getting irritated and red when water or shampoo gets into them, but this might be due to my body rather than a mental sensory sensitivity. I'm quite eccentric in looks, I don't want to be boring and like to try new challenging styles I make or ones which my country isn't aware of, but other times I just dress in old time, manly, baggy and very comfy/practical for weather clothes. I also value simplicity in style. I can't fake lovely with people and am often misunderstood and disliked, or liked for no reason till they find my quiet demeanor and unusual behavior weird. I'm a bad liar and secret keeper. I often don't know what to say even if I have thoughts on the matter, I stall and try to decide whether to say it or not. I'm pretty bad at replying to strangers in rl, it startles me. I'm a slow thinker/focuser. I can't fit in with most people and especially groups. I prefer to walk behind others, even men. I dislike making eye contact and looking away makes it easier to focus on my thoughts; I'm told this is because of my social anxiety.

My plants Weird pets?

​

Impressed by the separate brain of cetaceans which is entirely focused on their ever intriguing and fascinating emotion. Perhaps it helps them function as one, in the group, even though other types of social marine life do not share this structural feature.

Autism Chats and Forums with Chats

Here's a guide for people on How to Flirt, video courses to learn to break the ice in starting a relationship:

How to Flirt - Courses Free

Interact

Signature

AQ - 33;

EQ - 33;

INFJ-T (Advocate)

RDOS - 134 towards Autism;

RAADS - 132

Reading the Mind in the Eyes - 26/36

Faces/Voices - 60%, 28% = 44%

TFIS - 50 (proportionate spontaneous/controlled)​

Loading...

Loading...

Loading...