Welcome to Autism Forums, a friendly forum to discuss Aspergers Syndrome, Autism, High Functioning Autism and related conditions.

Your voice is missing!

You will need to

register

to get access to the following site features:

Reply to discussions and create your own threads.
Our modern chat room. No add-ons or extensions required, just login and start chatting!
Private Member only forums for more serious discussions that you may wish to not have guests or search engines access to.
Your very own blog. Write about anything you like on your own individual blog.

We hope to see you as a part of our community soon! Please also check us out @ https://www.twitter.com/aspiescentral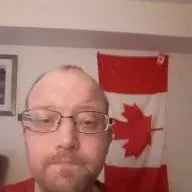 Post Ratings
| | Received: | Given: |
| --- | --- | --- |
| | 27 | 34 |
| | 17 | 20 |
| | 5 | 6 |
| | 3 | 1 |
| | 0 | 6 |
| | 13 | 15 |
| | 3 | 1 |
| | 0 | 0 |
| | 4 | 0 |
Gender:

Male

Birthday:

Apr 18, 1979

(Age: 42)

Location:

Occupation:

Unemployed
Loading...

Loading...

About

Gender:

Male

Birthday:

Apr 18, 1979 (Age: 42)

Location:

Occupation:

Unemployed

Diagnosis Status:

Aspergers Syndrome - Officially Diagnosed

Enable Politics Forum:

I am common-uncommon-- this is what I proclaim myself to be. I am thoroughly engaged in self-study. Knowing your worth is best consequence of self-study, but true self-knowledge doesn't come easy. At age 40 I know myself well enough to say my life is a statistical anomaly wrapped up in mundanity. There are so many ways to show the world you do not conform to its expectations, so many outlandish modes of dress, lifestyle, body-modification, behaviour, etc. And yet for a guy like me, traditional straightlaced conservatism is the default mode. So boring! So quaint! "You belong in a museum!" they'll say. Yet no matter how my private opinion of myself fluctuates, I'll always have the satisfaction of knowing I'm much more complex than I seem. I am a like Chinese puzzle box working out its own exquisite internal geometry. When I begin to unfold, the treasures hidden inside reveal their great luster. The state of being fully unfolded is for me the ultimate expression of personal development. But what is the point of enriching my internal landscape if it is to be kept from the world? The puzzle box becomes the most ornately decorated coffin you could imagine!

Interact

Loading...

Loading...