Welcome to Autism Forums, a friendly forum to discuss Aspergers Syndrome, Autism, High Functioning Autism and related conditions.

Your voice is missing!

You will need to

register

to get access to the following site features:

Reply to discussions and create your own threads.
Our modern chat room. No add-ons or extensions required, just login and start chatting!
Private Member only forums for more serious discussions that you may wish to not have guests or search engines access to.
Your very own blog. Write about anything you like on your own individual blog.

We hope to see you as a part of our community soon! Please also check us out @ https://www.twitter.com/aspiescentral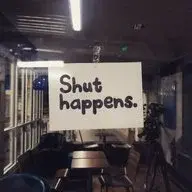 Post Ratings
| | Received: | Given: |
| --- | --- | --- |
| | 772 | 720 |
| | 10 | 17 |
| | 1 | 6 |
| | 8 | 8 |
| | 0 | 0 |
| | 75 | 58 |
| | 0 | 0 |
| | 8 | 0 |
| | 0 | 0 |
Gender:

Male

Birthday:

Jun 27, 1980

(Age: 40)

Location:

Occupation:

Reviewer
Loading...

Loading...

About

Gender:

Male

Birthday:

Jun 27, 1980 (Age: 40)

Location:

Occupation:

Reviewer

Diagnosis Status:

Aspergers Syndrome - Self Diagnosed

I'm pretty chilled, like to be at home at LOT more than I used to. More than happy to spend the evening in front of the computer... or the TV when NOT it isn't showing yet more reality tv shite. Other than that, love to out and about, chilling with my friends and family (extended or not).

He-Man, Tattoos, Anime, Catgirl, Scar - Lion King, British Sign Language, Audrey Kawasaki Beauty in Decay: Urbex: The Art of Urban Exploration, Crossed, In Her Eyes, Cosplay Fever, ELEPHANTMEN, Maximum Ride, Slash, The Dirt Motley Crue Mortal Kombat Legacy, Byzantium, CBGB the Movie, Make a DREDD Sequel, The World's End, Behind The Ink, War of Words: Battle rap in the UK, Tattoo Nation Movie, Clue, Indiana Jones, Kick-Ass, Ghostbusters, Transformers, Spaceballs, Requiem for a Dream, Howl's Moving Castle, Spirited Away, Princess Mononoke, My Neighbor Totoro, AMERICAN The Bill Hicks Story, The Lord of the Rings Trilogy, Transformers, Despicable Me (2010), The Lord of the Rings film trilogy, A Nightmare on Elm Street, Harry Potter UK, Lord of the Rings Trilogy, Saw (franchise), BASEketball, Kevin Smith James Leach, DeadSet, Remembering Never, ONE LIFE CREW (OFFICAL

Interact

Signature

Come and check out my photography on .......

Flickr

-

Viewbug

-

500px

Humanmetrics Jung Typology Test

Introvert(22%) Sensing(50%) Feeling(50%) Judging(44%)

You have slight preference of Introversion over Extraversion (22%)

You have moderate preference of Sensing over Intuition (50%)

You have moderate preference of Feeling over Thinking (50%)

You have moderate preference of Judging over Perceiving (44%)

Loading...

Loading...

Loading...