Welcome to Autism Forums, a friendly forum to discuss Aspergers Syndrome, Autism, High Functioning Autism and related conditions.

Your voice is missing!

You will need to

register

to get access to the following site features:

Reply to discussions and create your own threads.
Our modern chat room. No add-ons or extensions required, just login and start chatting!
Private Member only forums for more serious discussions that you may wish to not have guests or search engines access to.
Your very own blog. Write about anything you like on your own individual blog.

We hope to see you as a part of our community soon! Please also check us out @ https://www.twitter.com/aspiescentral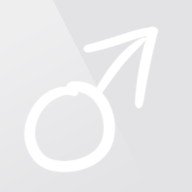 Post Ratings
| | Received: | Given: |
| --- | --- | --- |
| | 22 | 5 |
| | 18 | 10 |
| | 7 | 0 |
| | 7 | 0 |
| | 13 | 0 |
| | 7 | 2 |
| | 4 | 0 |
| | 0 | 0 |
| | 1 | 1 |
FormerlyAutistic
Active Member, Male
Loading...

Loading...

About

Gender:

Male

Diagnosis Status:

High Functioning Autism - Officially Diagnosed

Enable Politics Forum:

Interact

Signature

There are 2 main components of autism:
1. Neurological (likely genetic) - causes slow processing time, affects nonverbal communication
2. Psychological - cognitive distortions that cause most of the symptoms of autism

Cognitive distortions and rigid thinking patterns can cause deficits in developing, maintaining, and understanding relationships (due to misunderstandings), social withdraw (due to depression), social awkwardness and repetitive patterns of behavior (due to anxiety), and a reduced sensitivity to pain (due to emotional distress). I was able to overcome all of these psychological aspects of autism using CBT on my own without a therapist. The neurological aspects and the effect it has on my personality remains but I no longer meet the DSM-V criteria for autism.

Loading...

Loading...