Welcome to Autism Forums, a friendly forum to discuss Aspergers Syndrome, Autism, High Functioning Autism and related conditions.

Your voice is missing!

You will need to

register

to get access to the following site features:

Reply to discussions and create your own threads.
Our modern chat room. No add-ons or extensions required, just login and start chatting!
Private Member only forums for more serious discussions that you may wish to not have guests or search engines access to.
Your very own blog. Write about anything you like on your own individual blog.

We hope to see you as a part of our community soon! Please also check us out @ https://www.twitter.com/aspiescentral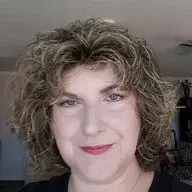 Post Ratings
| | Received: | Given: |
| --- | --- | --- |
| | 1,505 | 1,826 |
| | 782 | 775 |
| | 108 | 180 |
| | 64 | 56 |
| | 28 | 83 |
| | 159 | 200 |
| | 21 | 64 |
| | 22 | 53 |
| | 2 | 38 |
Gender:

Female

Location:

Occupation:

Real Estate
Cali Cat
Femme Ferale, Female, from California
I got over it ... Jul 1, 2016
Cali Cat was last seen:

Jan 24, 2017
Loading...

Loading...

About

Gender:

Female

Location:

Occupation:

Real Estate

Diagnosis Status:

Aspergers Syndrome - Self Diagnosed

I love cats. I seem to have a special way with them. There's a mutual understanding between cats and me. I don't think I can save them all, but I try my best to save the ones who come into my sphere of influence. I'm currently involved in trapping, spaying/neutering and returning (TNR) feral and stray cats in my friend's neighborhood where there is a great need for that sort of thing.

My formal "job" is centered around real estate. I do a great deal of writing in my profession, and writing seems to be my only "artistic" talent. I love music, too, but I am not musically gifted. I like to listen to all kinds of music, but heavy metal is my favorite style.

I used to be an avid book reader when I was young. Now, with the Internet and my eyesight deteriorating, I don't read books so much anymore. I read Internet articles mostly, usually those involving cats, politics or psychology. I used to read some fiction when I was younger, but mostly the classics and some contemporary horror novels (i.e. Diary of a Vampire, Vampire Lestat, etc.). I prefer non-fiction for reading. I get my fiction from television and movies.

I'm a widow, and I lost my husband several years ago when I was in my mid 40's. We were together 20+ years. We had no children.

After my husband's death, I spent a lot of time traveling. I visited England often and went on many road trips with a friend. We also visited Scotland, France and Spain while I was there. In the United States, I traveled to the east coast and saw the sights in New York City, Philadelphia, Washington D.C. and some of Maryland, Delaware and New Jersey. I finally saw the Grand Canyon about 4-5 years ago. I've spent time in Arkansas visiting relatives, and made it down to Memphis once. Most recently, I lived for six months in Oklahoma. My favorite city is San Francisco.

I'm in a strange relationship with a complicated man, but I live alone. My tolerance for having someone around all the time is lessening as I grow older. I do enjoy my alone time, just me and my cats. I'm one of those Aspies who is indifferent to social interaction. I can take it or leave it. Mostly, I choose to leave it. Yet, I do enjoy socializing on the Internet.

Interact

Signature

Humor is the thread by which my sanity dangles.

Loading...

Loading...