Welcome to Autism Forums, a friendly forum to discuss Aspergers Syndrome, Autism, High Functioning Autism and related conditions.

Your voice is missing!

You will need to

register

to get access to the following site features:

Reply to discussions and create your own threads.
Our modern chat room. No add-ons or extensions required, just login and start chatting!
Private Member only forums for more serious discussions that you may wish to not have guests or search engines access to.
Your very own blog. Write about anything you like on your own individual blog.

We hope to see you as a part of our community soon! Please also check us out @ https://www.twitter.com/aspiescentral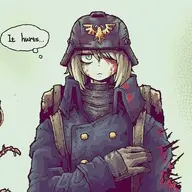 Post Ratings
| | Received: | Given: |
| --- | --- | --- |
| | 777 | 156 |
| | 185 | 258 |
| | 132 | 51 |
| | 87 | 84 |
| | 17 | 62 |
| | 193 | 116 |
| | 3 | 3 |
| | 47 | 12 |
| | 13 | 8 |
Gender:

Male

Birthday:

Feb 22, 1996

(Age: 24)

Location:

Occupation:

English major
Baphocletian
Arch-Degenerate, Male, 24, from New England
V.I.P Member
Can't wait to finally record with my melodeath band I started with three IRL buds... we got some certified FACE MELTAZ in the pipeline. Sep 18, 2020
Baphocletian was last seen:

Oct 19, 2020 at 10:47 PM
Loading...

Loading...

About

Gender:

Male

Birthday:

Feb 22, 1996 (Age: 24)

Location:

Occupation:

English major

Diagnosis Status:

Aspergers Syndrome - Officially Diagnosed

Aspie quiz results (updated 6/8/2016):

Your neurodiverse (Aspie) score: 135 of 200
Your neurotypical (non-autistic) score: 81 of 200
You are very likely neurodiverse (Aspie)

Take the quiz

here

!

Myers-Briggs personality type (updated 6/8/2016):


INTP-T - "The Logician" (introversion, intuition, thinking, perceiving - turbulent)

The INTP personality type is fairly rare, making up only three percent of the population, which is definitely a good thing for them, as there's nothing they'd be more unhappy about than being "common". INTPs pride themselves on their inventiveness and creativity, their unique perspective and vigorous intellect. Usually known as the philosopher, the architect, or the dreamy professor, INTPs have been responsible for many scientific discoveries throughout history.

Take the test

here

!

Interact

Loading...