Welcome to Autism Forums, a friendly forum to discuss Aspergers Syndrome, Autism, High Functioning Autism and related conditions.

Your voice is missing!

You will need to

register

to get access to the following site features:

Reply to discussions and create your own threads.
Our modern chat room. No add-ons or extensions required, just login and start chatting!
Private Member only forums for more serious discussions that you may wish to not have guests or search engines access to.
Your very own blog. Write about anything you like on your own individual blog.

We hope to see you as a part of our community soon! Please also check us out @ https://www.twitter.com/aspiescentral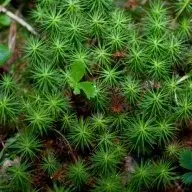 Post Ratings
| | Received: | Given: |
| --- | --- | --- |
| | 24 | 26 |
| | 18 | 48 |
| | 0 | 13 |
| | 6 | 5 |
| | 0 | 0 |
| | 20 | 49 |
| | 1 | 0 |
| | 0 | 1 |
| | 1 | 0 |
AnnMoss
Awkward Moss
I should be studying right now. Sep 20, 2019
AnnMoss was last seen:

Oct 4, 2019
Loading...

Loading...

About

Occupation:

Student

Diagnosis Status:

High Functioning Autism - Self Diagnosed

Enable Politics Forum:

I've been trying to figure out "what's wrong with me?" as long as I can remember. I was always different. The more I have learned about ASD the more I can relate. I had no thought of this whatsoever for most of my life, but was when I was watching a movie about 5 years ago there was a part where a little girl said people wanted to be her friend but she had no desire to be a friend. Not through any fault of theirs, that was just how she felt. I strongly identified with this and so googled "I don't understand friendship"... that led me to an amazing blog which is sadly no longer available to the public (

http://aspergersthealien.blogspot.com/

)

That was where I found this AMAZING list of traits for females with Asperger's

https://lh3.googleusercontent.com/-...AAAAAAObs/XbvQJNFgBNo/s1600/1462836605762.jpg

After that and further research I've really had little doubt. This is me.

Interact

Loading...