Welcome to Autism Forums, a friendly forum to discuss Aspergers Syndrome, Autism, High Functioning Autism and related conditions.

Your voice is missing!

You will need to

register

to get access to the following site features:

Reply to discussions and create your own threads.
Our modern chat room. No add-ons or extensions required, just login and start chatting!
Private Member only forums for more serious discussions that you may wish to not have guests or search engines access to.
Your very own blog. Write about anything you like on your own individual blog.

We hope to see you as a part of our community soon! Please also check us out @ https://www.twitter.com/aspiescentral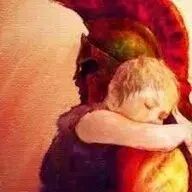 Post Ratings
| | Received: | Given: |
| --- | --- | --- |
| | 189 | 65 |
| | 68 | 67 |
| | 22 | 18 |
| | 57 | 30 |
| | 18 | 5 |
| | 149 | 9 |
| | 25 | 2 |
| | 3 | 0 |
| | 7 | 0 |
Gender:

Male

Birthday:

May 11, 1981

(Age: 41)

Occupation:

Senior Associate IP Paralegal
Alaric593
Active Member, Male, 41
There is one way to happiness. To cease worrying about things beyond the power of our Will~ Epictetus Jul 1, 2022 at 7:42 AM
Loading...

Loading...

About

Gender:

Male

Birthday:

May 11, 1981 (Age: 41)

Occupation:

Senior Associate IP Paralegal

Diagnosis Status:

Aspergers Syndrome - Self Diagnosed

Enable Politics Forum:

Interact

Signature

"Cruelty and injustice, intolerance and oppression. And where once you had the freedom to object, to think and speak as you saw fit, you now have censors and systems of surveillance coercing your conformity and soliciting your submission.

How did this happen? Who's to blame? Well certainly there are those who are more responsible than others, and they will be held accountable, but again truth be told, if you're looking for the guilty, you need only look into a mirror"